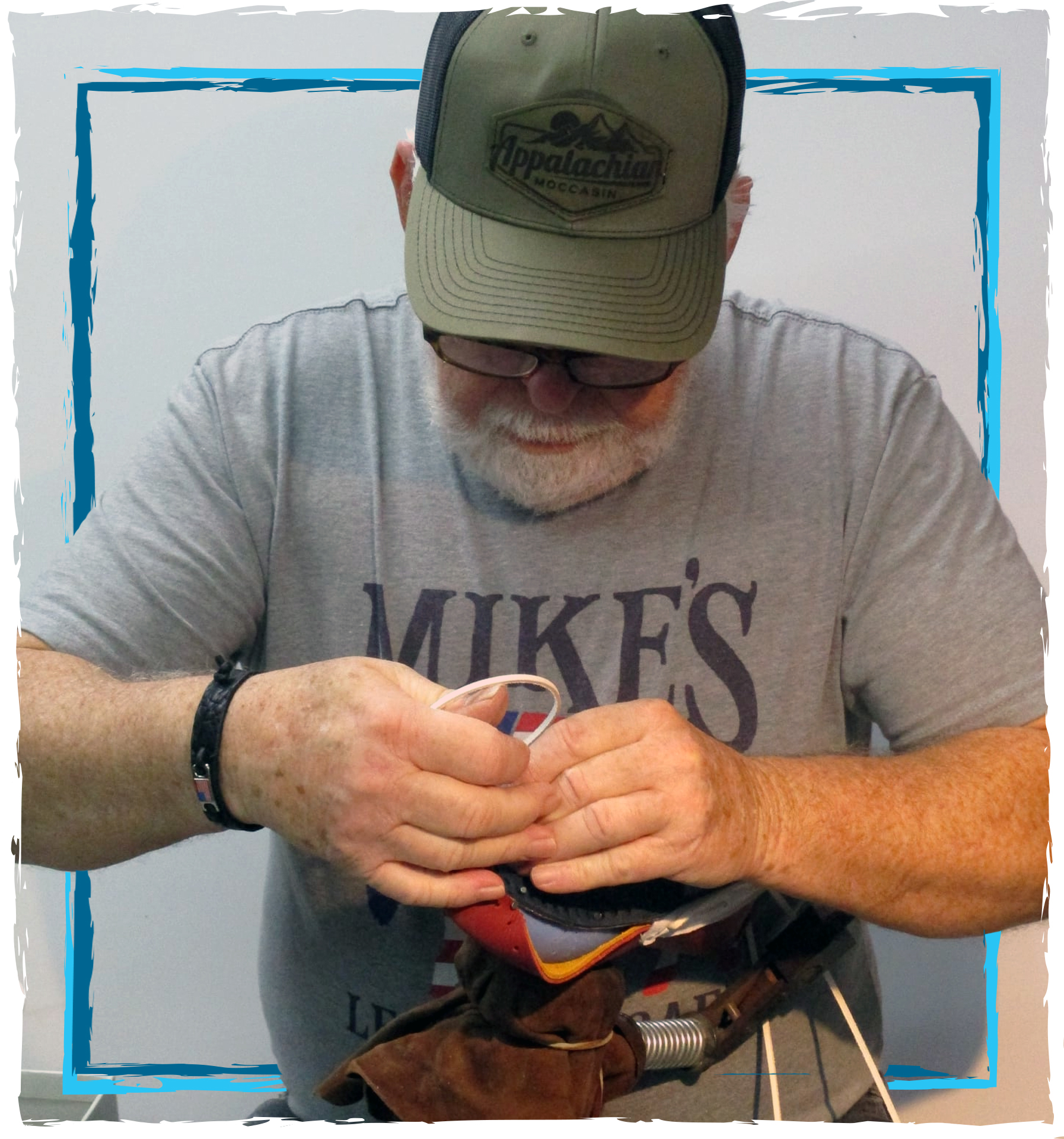 Appalachian Moccasin is a family-owned company which began in 1975 as a seasonal business making warm faux fur-lined moccasins for the cold Maine winters.
We are still a family-owned, home-based craft business—now located in the Carolina Piedmont—making a line of soft-soled American Bison moccasins with deerskin or faux fur-lining, double-soled moccasins with an additional layer of leather on the sole, and a camp moccasin with a classic sole for casual outdoor wear.
Flexible, durable American Bison leather is every pair of shoes surrounds the foot for natural comfort and instant break-in.
We custom make every pair of moccasins to customer order with the finest American materials whenever possible. We do source our rubber camp mocc outsoles from Brazil as none are currently produced in the US.
Our American Bison leather, deerskin, and faux fur linings are USA-made, as are our leather laces and sewing threads.
We utilize the skills and craftsmanship we have learned in the last 46 years to custom make every pair of our moccasins.